Nixie Tube Assemble Yourself Steampunk Retro Clock with Remote
Regular price
$300.00 USD
Regular price
Sale price
$300.00 USD
Unit price
per
Sale
Sold out
*Note this is a Self Assemble kit, you need to have an intermediate knowledge of circuitry and soldering to assemble. *
Details:
-Contains all the required items to complete 1 Nixie Tube clock with remote
-Self Assemble
-Comes with diagram and assembly guide
-Available in two wood colors
-Runs on 12v
-Size is 5.7 inches wide and 7 inches high
Share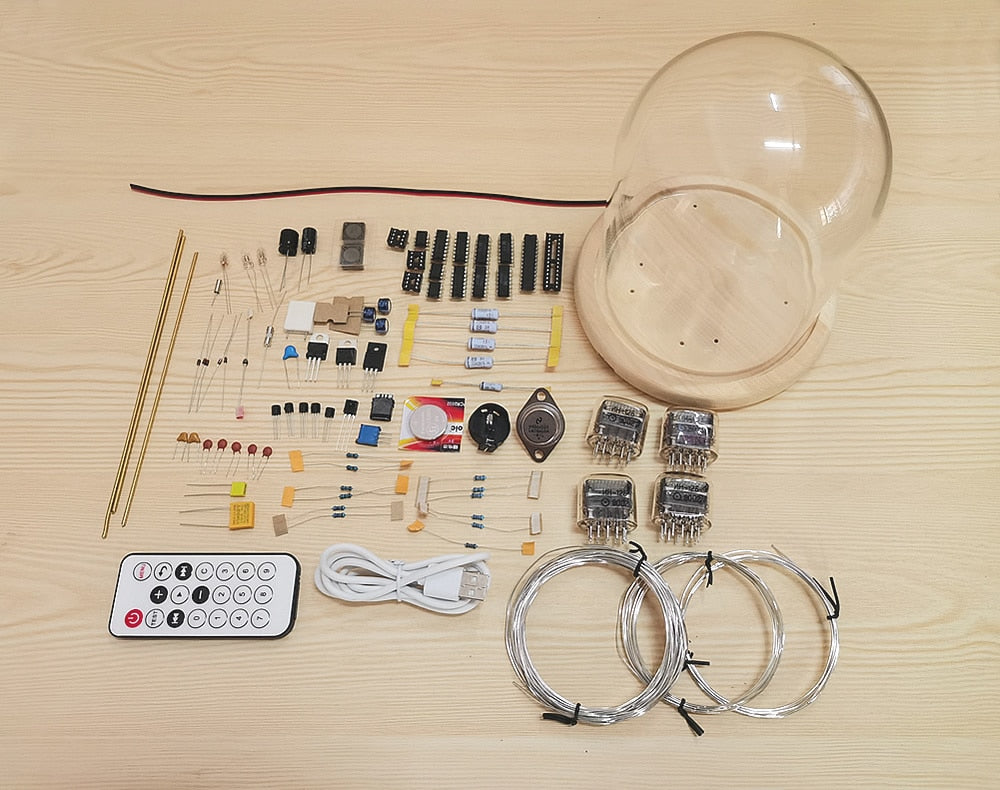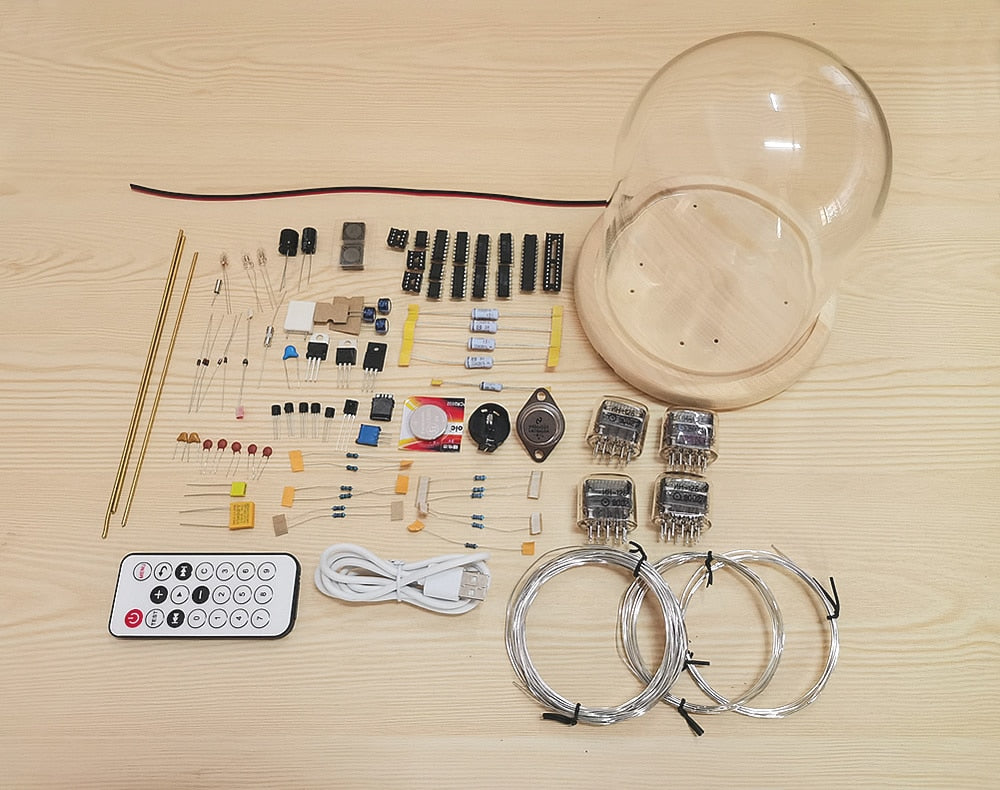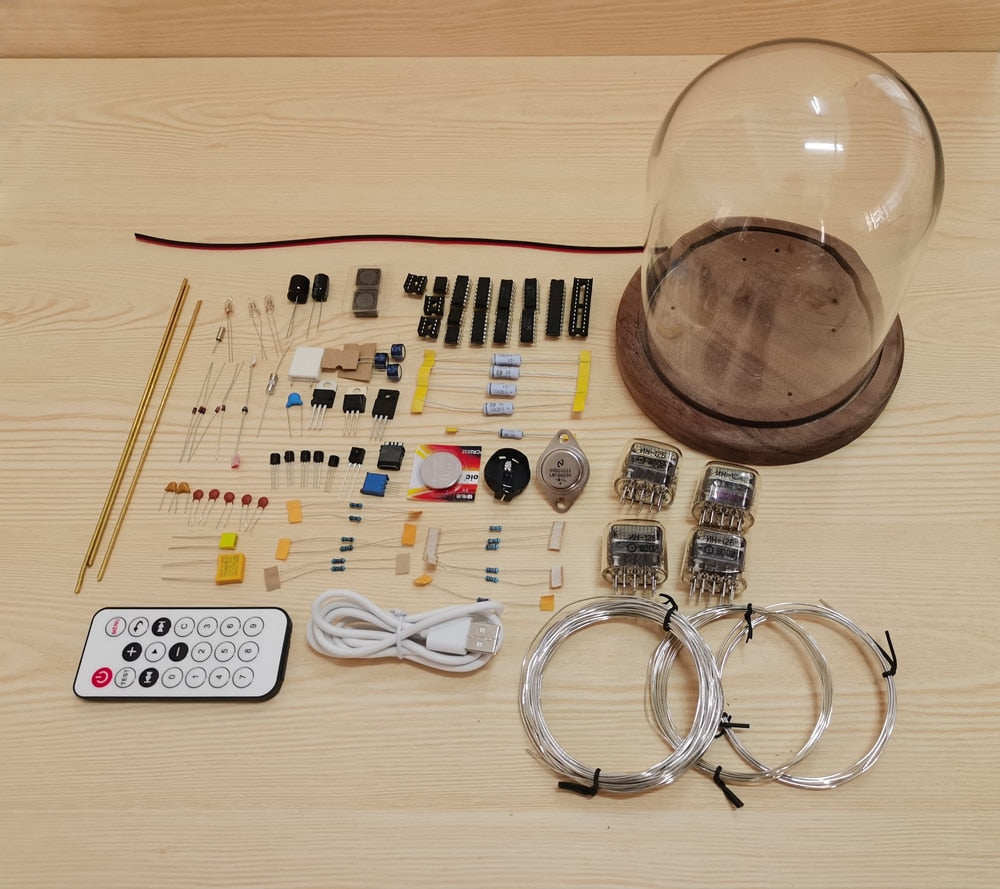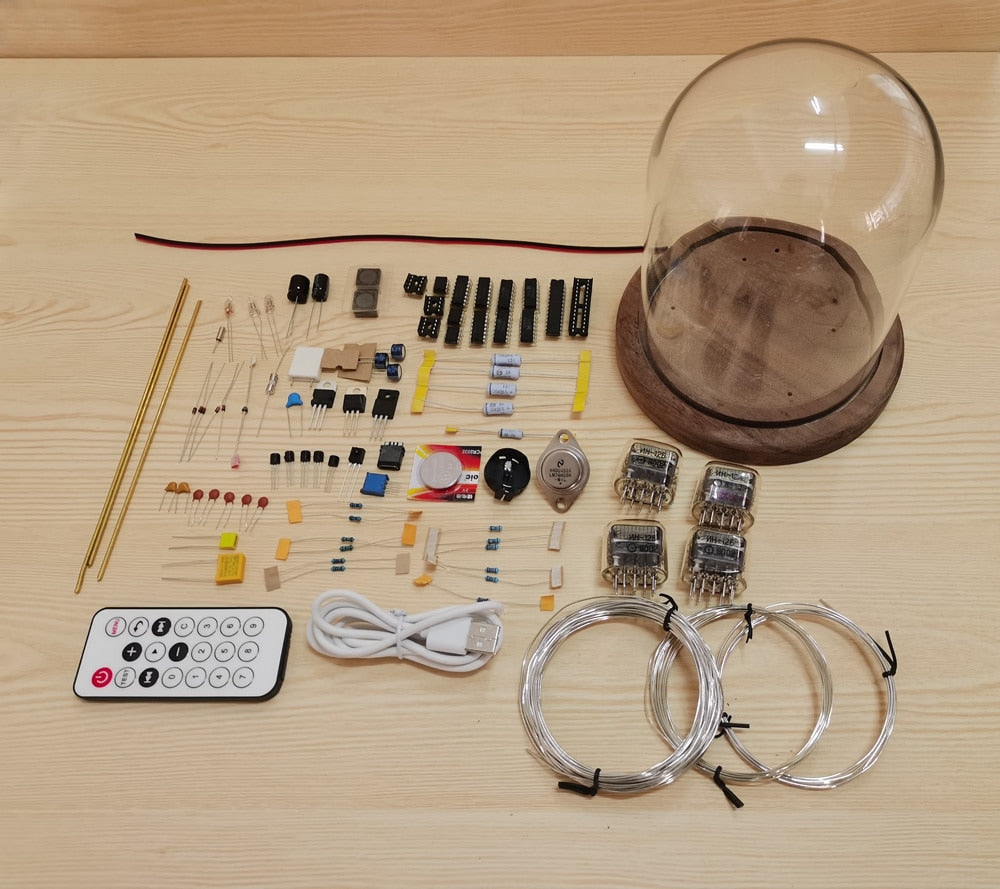 The order arrived well, shame to have to open a dispute to have the plans. They are well readable and of good quality. Thank you to the seller for playing the game.
Great service from this store. Fast shipping. Clock looks like a very fun project. I will update review after I complete the kit. I highly recommend.
All Good Thank You. First Class !!!!!!!!!+++++++++++++++++++++++++++++++++++++
It came earlier than the time limit for 20 days. the delivery chose the point of issue but it was combined with other parcel, they were sent to the Post Office. Packed everything is perfect. I took it for a gift myself did not collect
Very very quick delivery & quality packed to uk .. the instructions are very well written via you sent after purchase via internet all good n English & I can't wait to start a new project with this one .. will be back soon .. thanks again Fully finished after a week and weekend.. take your time and all will be well .. some parts sent as spares .. careful putting in large IC ad I broke mine however I ordered a new one from this supplier for a good price now all fixed works well .. study circuit before starting I used a laminated sheet to use so I marked with s own parts I sorted as I went a long .. I found the Nixie tubes to ICs hard to sort solid wires so used flexi wires soldering to all connectors… I fitted an neon across the 170 volt line so I new it was powered up as the remote turns it off but power is still at the clock so all ways on .. it's s great well thought out project.. glass cover is real glass be careful.. I'm very happy so I ordered another one in oak … enjoy