Lights, Camera, ACTION! The R.I.F.T. Cart is getting done. We have been working on it since late November, and the major sectiopns are done. Soon all the little bits and bobs will be in place and we will have a wonderful new Steampunk Vehicle! We are ready and prepared for the epic challenge that will be the Wild Wild West Con Second Annual Steampunk Vehicle Challenge!  (https://www.wildwestcon.com/)   We are competing against some great names this year including David Lee and Thomas Willeford. Its been a long journey and at some point we're going to have to step back and just say..."yup, this is as done as its going to get".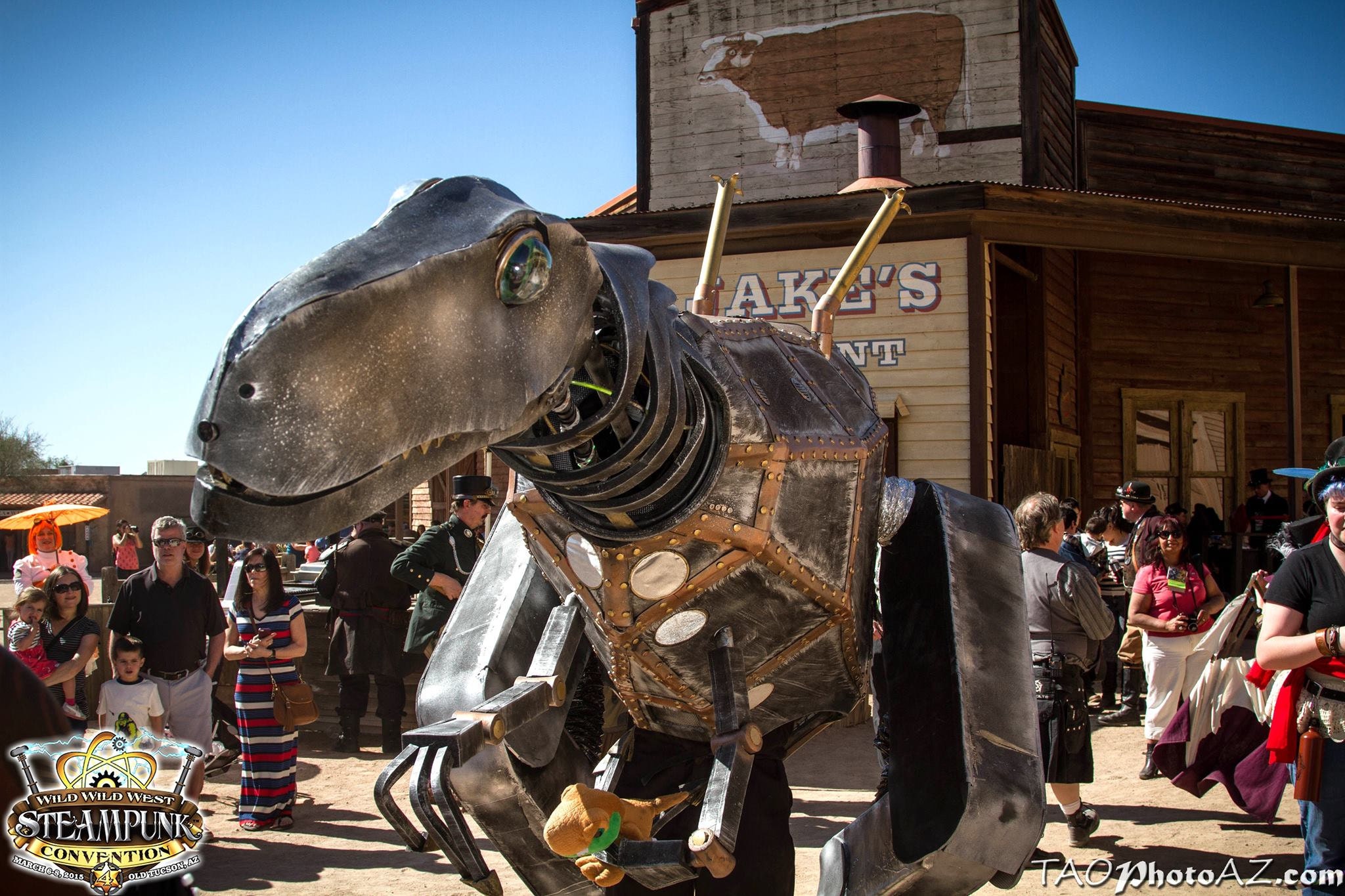 That being said if you need commissions completed before Wild Wild West con, Get them in NOW! We will be closing our shop from 2/23-3/7 as we take the 1200 mile drive down to Arizona and back.   
After Wild Wild West Con the Festival season begins, so stay tuned for more exciting products and opportunities for you to see us. Our Next show after WWWC is Medford Comic con April 28th and 29th in Medford Oregon! Its a free even and a total Blast!!!!  https://jcls.org/comiccon
Other than that stay tuned for a cool new Goggle Idea we've been flushing out, some possible Iris jewelry and so much more!